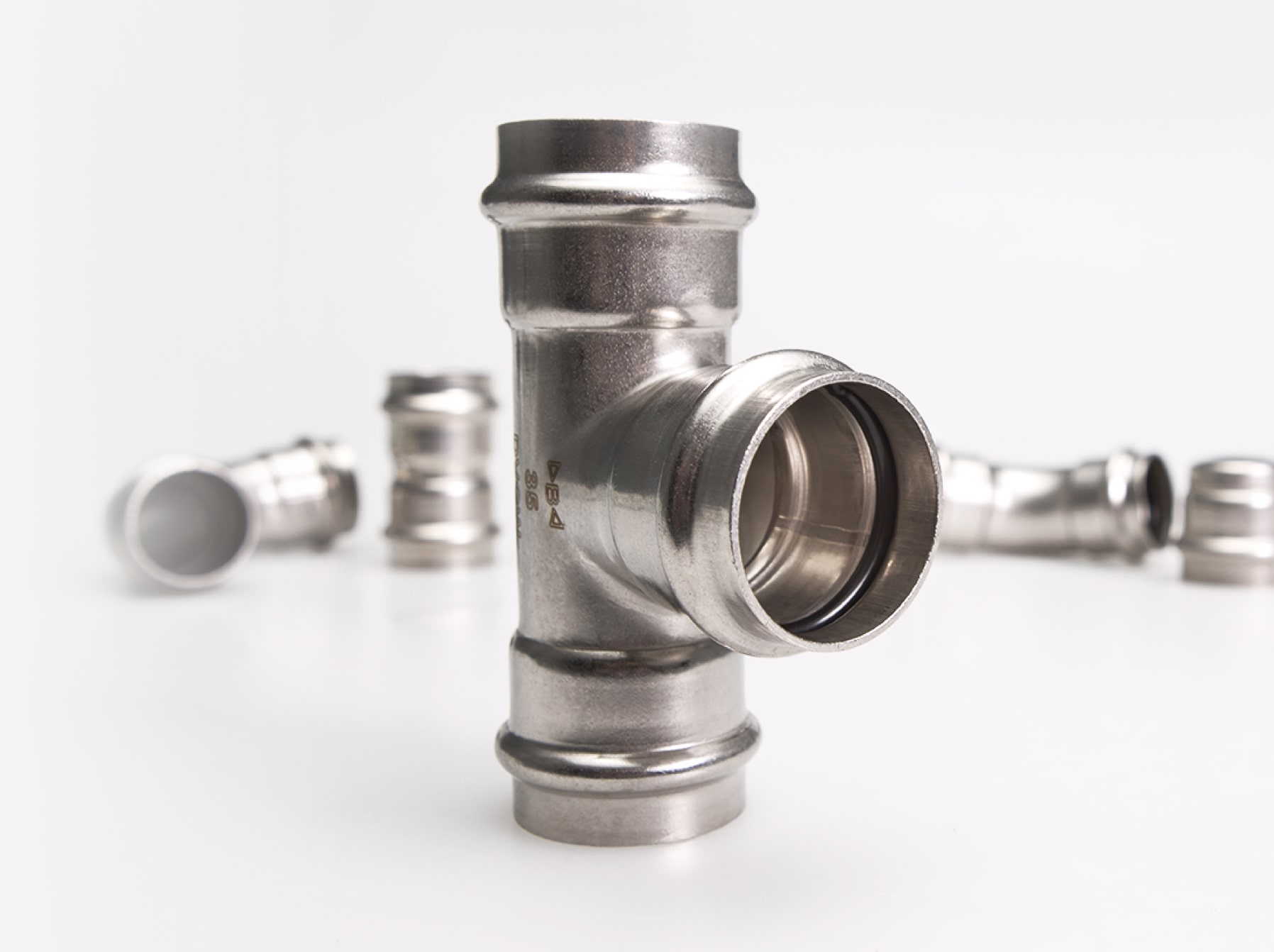 When we pay a look, we get to see that back in the times there were various different types of tools that were used in the order in order to help the professionals that were involved in the trade and, especially in the installation of methods of plumbing Recently we get to see that there are various different methods that are being used in the in order to complete the plumbing collections, these methods are in the form of latest and innovative methods like welding, brazing, and soldering.
However, now we get to see that people are well aware of how the technology of press-fitting works and how could it be used. This was the method that was first distributed to North America in order to facilitate the portable water distribution earlier in 1999, since then it has gained a lot of popularity in the industry because of the various benefits that are associated with the use of it. This is the reason that press fittings are now seen to be used in various different applications either it is for metal or it is for joining the plastic pipe. On average there are millions of press fittings that are being installed all around the world every day.
Benefits That Are Associated With The Use Of Press Fittings
Press fittings are seen to be known around the world for a variety of reasons as there are a variety of reasons that are contributing to their popularity. These press fittings have contributed in a way that they help fill the gap that had been there in the workforce. It had been able to do this by reducing the time that is required for installation of a pipe joint by as much as around 60 percent.
Press fittings are offered in various sizes that can range from 0.5 up to 4 inches in terms of size these are usually sought after by the contractors depending on the requirement of their application depending on the larger or the smaller size fittings that are usually sought by the contractors. However, there are various other benefits that are in the form of:
1)It does not allow for a reduction in the safety equipment that is required for the purpose of installation.
2)In the case of press fitting, we get to see that almost every press is similar even if it is being used for five different stallers that are using the product which is not in the case of welding, brazing, or even sweat fitting.
3)These are the types of fittings that could be installed in wet or dry systems as well.
4)When this press fitting method is compared to the traditional methods of installation, we get to see that they are known to provide a reduction in mechanical injury.
5In the case when we are preparing piping for the fitting installation, we get there is no additional effort or preparation required.
6)In the case of press fitting, usually there is no need for pipe threading and cutting machines.
7)While making use of press fitting there is no need for oil or filing in order to clean up, unlike the traditional methods that are used for pipe joining.
8)These press fittings are seen to be available in a multitude of alloys and they are tested and used in a wide range of applications.
Applications For Press Fitting
1)Chemical Lines
There are various different industries that can benefit from the use of stainless steel press fittings especially the ones that are stainless steel. However, it highly depends on the brand and the gauge of the material there are certain steel tubed shaped fittings that are used designed to be used in the piping systems. As they tend to carry chemicals that are highly corrosive, these could be in the form of corrosive chemicals like nitric and phosphoric acid. This is because of the fact that the press tools require no flame in order to create a connection that is secure thus the potential hazard of exposing industrial chemicals to heat is completely eliminated.
2)Gas Lines
Press fittings are designed in a way that they are well suited for being used in gas lines and even compressed air systems this mainly depends on the type of gas that is being transported through these pipelines. One can install pipelines that can be in the form of copper, stainless steel, and carbon steel. This can be in the form of natural gas that could accommodate carbon and steel fittings. If installed in a proper way with the use of proper fitting elements it results in a connection that is properly sealed leading to the formation of an airtight connection assembling a connection that does not leak.
3)Hydronic Heating and Cooling Systems
Press fitting also plays an important role when it comes to Hydronics. There are certain press fittings that are designed in a way that they can be used in conjunction with chilled water and hydronic heat applications that is because of their chemical-resistant properties. Various different manufacturers produce press fittings. In the case of hydronic fittings, the material that is usually seen to be used is in the form of copper, stainless steel, and carbon steel, in the case of heating and cooling applications allowing to customize a solution based on the needs of the customers.
4)Greywater Lines
Copper and stainless steel are the types of products that are considered excellent
An ideal solution in the case of constructing drainages that are highly secure, yet saving time that is required for new installations thus they are also beneficial in the case of completing repairs.
5)Fuel, Oils and Lubricants
Press fittings are highly preferred to keep industrial and mechanical processes going on as there are well-oiled machines that are using press fittings for the connections of the pipes for different fuels like diesel, butane, kerosene, propane, etc.